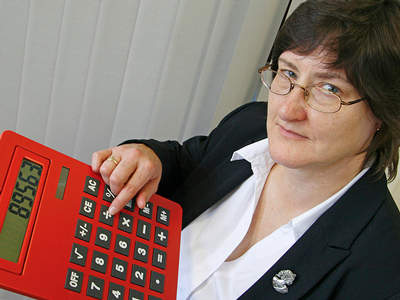 As the owner of a company, you need to contact a tax accountant who can work with you when tax season rolls around. There are many reasons why this is a good idea, but the most important thing to keep in mind is that the accountant will be a trained professional.
He or she will be able to take on this challenging financial task without making any mistakes that could cost you a lot of money or that could even get you into legal trouble. With something this important, working with a professional is crucial.
A tax accountant will also be able to save you a fair amount of time. You know how much work it can be to figure out your taxes on your own. It could take you hours upon hours just to fill out the paperwork, and then you have to go back over it to make sure that everything is correct. If you send it in and it is rejected, the work just begins again. This is all time that you could be using to make money, to help your business grow, or to improve the way that you serve your clients and customers.
The accountant can give this time back to you. Furthermore, the tax accountant may even be able to find ways for you to save money that you did not consider before. He or she will have knowledge of different things that you can write off on your taxes. The accountant may be able to tell you about new laws and exemptions that mean you do not have to pay the same amount that you did the year before. The specifics will be different for every business, but someone who knows a lot about how the law works will be able to make things work out in your favor as often as possible.
All in all, a tax accountant can take stress off of your shoulders, and he can save you time and money. These are huge benefits in a business world that is fast-paced and always changing. You should not just leave everything up to your staff or even to yourself. Instead, hire a professional to get the job done the right way. As your business grows, this will be more and more helpful. Your taxes should not pose a roadblock to you in any way, and an accountant will make sure that they do not.